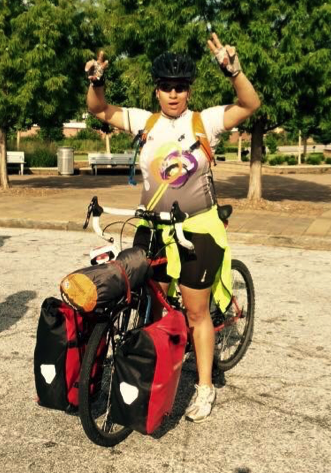 JAY-MARIE HlLL
Tour Co-Lead & Freedom Dreamer
Jay-Marie Hill (they/them) is an organizer, musician, two-wheel enthusiast and educator from the California Bay Area, now living in St. Louis, MO. They founded Music Freedom Dreams to build systemic change from a Black, queer & trans-affirming lens. Jay-Marie's life-changing experiences on two wheels serve as the foundation for the BTBE, which seeks to provide as much embodied freedom as possible to black trans and queer people everywhere.
Ultimately, MFD is a medium to channel the reality that all successful movements need soundtracks, access to spaces for community to strategize toward freedom, and dream-filled action to change hearts and minds.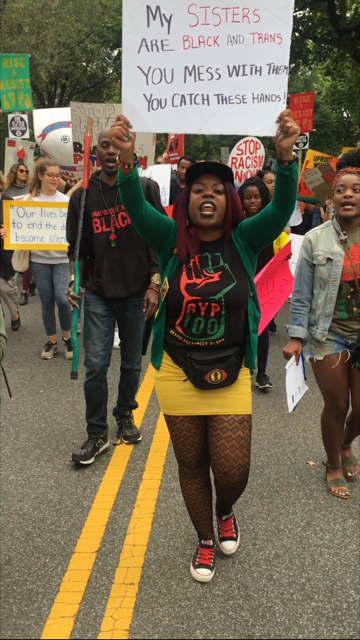 JEWEL CADET
Movement & Culture Curator
Jewel (she/her) is a Ratchet Revolutionary from Brooklyn, East New York. A passionate Social Justice Organizer for the rights of Black Women, Girls, Femmes and for the Transgender & Gender Non-Conforming Community, her tireless advocacy for marginalized communities drives her work everyday. As a Dance Fitness Instructor, she believes that the movement of our bodies is critical to the journey towards liberation. On the project, Jewel is the Movement and Culture Curator where she is dedicated to connecting the Black TGNC community to fitness support as they prepare for the Black Trans Bike Experience. She will also focus on organizing community gatherings where people can vibe & build with one another.
LYDIA MOORE
Bike Tour Specialist
Lydia's (they/them) passion for bicycles began in 2006 when their grandmother gave them a bicycle that was won in a grocery store contest. Since then, they have adventured and commuted on many different bicycles across thousands of miles around California, Chicago, Detroit, NYC, Philadelphia, and Portland. In 2014, Lydia received a Bicycle Technician Certification from United Bicycle Institute, and began their career in the bike industry. In 2017, Lydia joined Different Gear, a Brooklyn based ride series for QTPOC, and began organizing and leading QTPOC centered bike rides around NYC. Lydia has taught workshops and classes about all things bicycles; currently works as the Service Manager at Trek Bikes Chelsea; and is also studying engineering sciences at CUNY. Lydia has never owned a car.
FELIZ HILL
Resident Biking & Tour Consultant
Feliz (she/her) has been an avid cyclist for the past 10 years and is contributing her knowledge of bike touring and maintenance to make this a meaningful experience for all riders.
ALEXIS ORTEGA
Admin & Social Media Techie
Alexis (she/her, they/them) is queer AF, holding it down in community in Palm Springs, CA, working with and in the intersections of local communities of color, queer and trans folks, and young people. Alexis is offering administrative and technical support in bringing the Black Trans Bike Experience to life in digital spaces.